Enjoy the wonderful panoramic view from Abtenau Apartements Kristall!
Welcome to Appartementhaus Kristall in Abtenau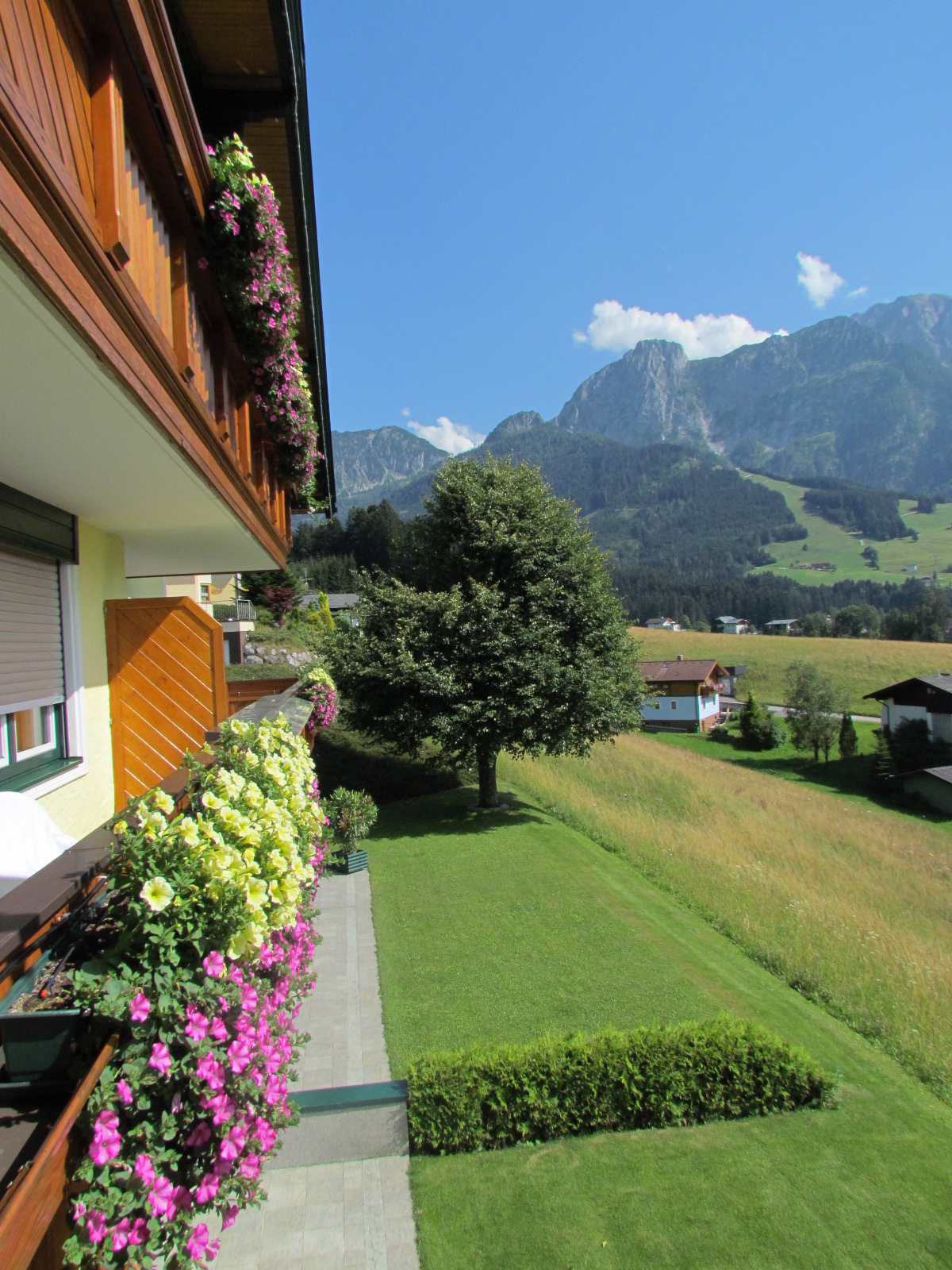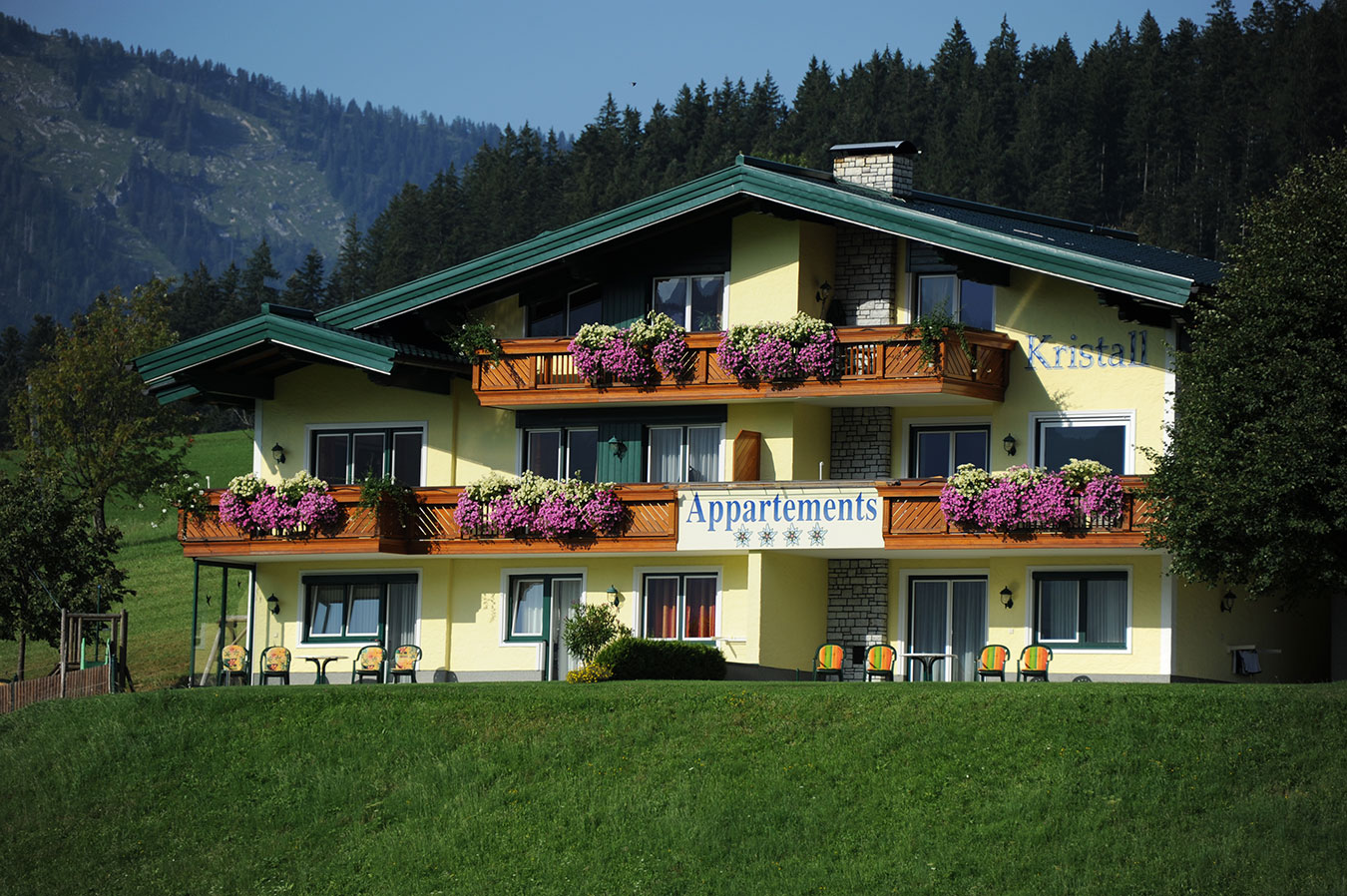 Welcome to Appartementhaus Kristall
Holiday in Abtenau in Dachstein West Lammertal
Family holiday in Salzburger Land
The idyllic village of Abtenau in the Tennengau GenussRegion in Salzburger Land is the ideal destination for your next family holiday. With the holiday trio of activity, relaxation and delight, there is the right range of leisure activities for young and old to discover.
Whether in summer or winter, Abtenau at the Dachstein West delights with a varied holiday activity at any time of the year. Hikes in the summer alpine landscapes are fun for the whole family. And in winter it's time to explore the slopes in Abtenau & the surrounding ski areas.
Our flat house Kristall is located about 50 metres above the valley and 8 minutes on the walking path from the centre of the village on a south-facing slope, which makes the view of the village and the Tennengebirge mountains a special highlight.
The top flat house
Our motto: Release - Switch off - Arrive
Checking into the Kristall holiday flat means:
A moment to escape from the daily grind
... and let your dreams become a reality.
Feel at home in our wonderful atmosphere The stylish ambience of our house makes it easy to switch off. Feel the warmth, the casual cheerfulness that reigns in our house and that will accompany you throughout your entire holiday.
Directly at the ski slope
When we say "ski in - ski out", we mean it. From the bed to the ski slope to the Sonnleiten lifts, we could also title it like that. This is almost unique in Abentau. Your car can stay parked during your stay.
Flight and train connections from your home town to Salzburg.
If you wish, we can arrange your transport from Salzburg airport or pick you up directly from Golling-Abentau railway station.
Experience the most beautiful days of the year in the Lammer Valley.
Take a look at our prices and request a quotation for your holiday without any obligation or book your stay at Appartementhaus Kristall directly.
See you all soon at the Kristall in Abtenau!
Family Webinger